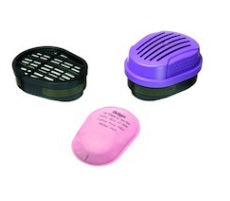 Draeger
Dräger X-plore® Bayonet Filters
Regular price
$3.26
Unit price
per
Dräger X-plore® Bayonet Filters
Experience a new dimension of comfort and safety in respiratory protection: the Dräger X-plore® Twinfilter series. It sets the benchmark in comfort and use. The utilization of modern materials, coupled with an attractive design, guarantees maximum comfort and user acceptance.
Benefits
Innovative and comfortable
The Dräger X-plore® bayonet filter series is an innovative line of twin filter respiratory protection products, which combines modern design and enhanced wearer comfort. The off-center arrangement of the bayonet connections enables a wide and unobstructed field of view.
Easy and secure attachment
The filters are equipped with a secure and quick-release bayonet catch, providing easy guidance until they click into place.
Many possibilities
The gas cartridges can be upgraded to operate as combination cartridges, by using various pad attachments or Dräger X-plore® Pure with an adapter. The additional particle filters can be replaced independently from the gas cartridge.
Packaged in pairs
The filters are packaged in pairs, so only the required number of filters have to be opened.
Durable plastic housing
All gas and combination cartridges are equipped with a robust plastic housing.
Supporting cartridge selection
The Dräger VOICE database of hazardous substances offers comprehensive support for selecting cartridges.
NIOSH Approved
All filters and cartridges are NIOSH approved with the full range of half and full face masks
---